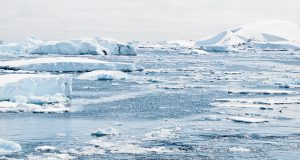 The polar ice caps will melt completely in twenty years reports the Guardian (1). When this happens, the absent icecaps will no longer affect only the polar bears or penguins or dozens of other species. Without the cooling effect of the ice caps, global warming will accelerate, with all its attendant impacts hitting the world soon (2).
People need to increase their efforts to fight climate change. It is up to each one of us. Governments and industries will never be leaders of any change. Change in policy and industries been always driven by consumer choice and demand.
Consider for example, the demand of nuclear energy in Germany. The Energytransition.org traces the origin of the Green Party in Germany in 1970s to the anti-nuclear movement. When they came to power before the end of the millennium, they decided to phase out nuclear energy by 2020s. The Fukushima disaster only strengthened and hastened this resolution (3).
It is no longer possible to rely entirely on government policies or wait for innovations from the industries. The prosperity of the last century needs to be tempered with care for the environment. Traditional life before mechanisation started ensured a simple and frugal life with less impact on the environment. The excess consumption created by rapidly advancing technology has to go hand in hand with a conscious effort not to pollute.
People do not have to give up modern amenities or conveniences be environmentally friendly. Nor is it necessary to spend more money. The change needed is nonetheless not going to be easy as it means rethinking habits of consumption. Some goods such as organic food purchased can be expensive, but with the benefit of some planning, to reduce waste or excessive spending, there is no additional expenditure needed.
Each individual needs to be mindful of their energy use at home, the mileage they drive or fly, and the food or other materials they buy.
Sources
1. https://www.theguardian.com/environment/2016/nov/03/your-carbon-footprint-destroys-30-square-metres-of-arctic-sea-ice-a-year
2. https://ec.europa.eu/clima/change/consequences_en
3. https://energytransition.org/2015/08/german-nuclear-phase-out-is-economically-sensible/